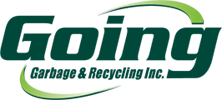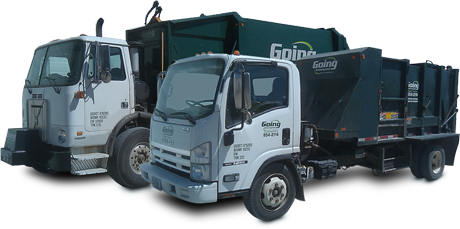 0
Changes due to the COVID-19 Pandemic
We are announcing changes to our operations due to the unprecedented circumstances related to the COVID-19 pandemic. Effective March 27, 2020 will only be accepting credit/debit cards at our drop off site at 10564 Old Stage Rd. Sister Bay, WI. No cash will be accepted. House account charges will be invoiced like usual. Also, our office will strictly be accessed by employees only until further notice. These measures are being taken to limit in person interactions as much as possible to reduce the risk of spreading the virus.

Residential and commercial routes will continue to run on their normal schedule at this time. We will not be picking up any bulk items until further notice. Trash must be bagged and recyclables are to remain unbagged. All materials we collect must be in your dumpster or cart with a closed lid. Please inquire about our curbside trash and recycling services to help limit on-site traffic and face to face interaction at our drop off site. We strongly encourage all our customers to set up auto-pay to reduce the risk of spreading the virus through mailed in checks. For more information about these services, please call 920-854-2114 or CLICK HERE to email us.

During these unprecedented times, we also want you to know that we are here for you. As a local Door County business for the past 55+ years, we take great pride in our neighboring communities. We empathize with our neighboring businesses and communities that the COVID-19 virus is affecting and will help in any way possible. We WILL get through this and we WILL come out of this better and stronger than ever before. We greatly appreciate your business!

Sincerely,
Going Garbage & Recycling Inc.
0
We offer three kinds of service to our residential customers.
Roadside Cart Service
is our most popular service for trash and recycling.
Our Premium Drive-in Cart Service
is "Worry-Free" collection with our mini-garbage truck at your residence. Our economical
Green Bag Service
is perfect for those who generate small amounts of trash.
Visit our Residential Service page.
7
Our Commercial Service includes trash, paper and commingle service with Frontload Container and Cart options in sizes to suit your needs from 90-gallon carts to 10-yard frontload containers. Visit our Commercial Service page.
Our Temporary Open-Top Bins and Roll-Off Services are perfect for your temporary project.
Small construction
Remodeling
Household clean-out
Major construction
Major demolition
Rates are based on a delivery charge, the weight of your contents, and daily placement.
Residential Drive-in Service (Our specialty since 1963)
Roadside Cart Service
Temporary Containers

Commercial Containers
Recycling Drop-off Site
On-line Billing & Payment Available
Locally Owned & Operated
Buy Local Member
Find out what's new, get updates and more!
Copyright - Monday 20th of September 2021 - aBG Design, LLC